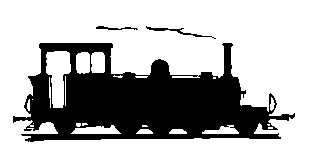 Welcome to Wells Railway Fraternity. We are a friendly group interested in all aspects of railways from modelling to photography and history and just a general interest in trains of all sorts.
We hold monthly meetings from September to May at the Town Hall in Wells, Somerset. Meetings are free to members and just £4 per meeting for non members and guests.
Annual membership is just £18 and includes:
• entry to all meetings
• opportunities to meet new railway friends
• access to the members only website
• and much more.
Please contact our secretary John Uncles
01749 870158 to enquire about membership.
2017-18 Programme
50th Anniversary Year
12 September 2017
Railwells – 40 Exhibitions
Presented by Chris Challis
followed  by
Railway Modelling – 40 Years of Change
Presented by Steve Flint
10 October 2017
Restoring a Sentinel Steam Locomotive
Presented by Andy Chapman
14 November 2017
Hill Railways in Germany, Switzerland and India
Presented by Alex Green
12 December 2017
A.G.M.
followed by
Raffle and Quiz – set by John Uncles
9 January 2018
Members Films and Photos from the 1960s
Presented by Andrew Linham and John Reakes
13 February 2018
Moving London Forward – Crossrail
Presented by Patrick Griffin
13 March 2018
Anniversary Meeting – 50 Years of WRF
followed by
Lynton & Barnstaple Railway Extension Plans
Presented by David Edwards
10 April 2018
The Barry Scrapyard Story
Presented by Roger Hardingham
8 May 2018
Memories of the Last Wheeltapper
Presented by Andy Cope
12 June 2018
Swindon Works part IV at STEAM Swindon
Presented by Brian Arman
A day at the former works – Coach leaves Wells Bus Station at 8.30am
For more details contact Andrew Tucker 01749 830 695