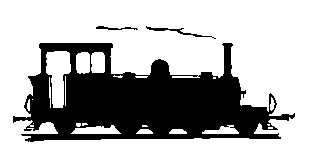 Welcome to Wells Railway Fraternity. We are a friendly group interested in all aspects of railways from modelling to photography and history and just a general interest in trains of all sorts.
We hold monthly meetings from September to May at the Town Hall in Wells, Somerset. Meetings are free to members and just £4 per meeting for non members and guests.
Annual membership is just £18 and includes:
• entry to all meetings
• opportunities to meet new railway friends
• and much more.
Please contact our secretary John Uncles
01749 870158 to enquire about membership.
50th Anniversary Year Programme of Events
Friday 9 March 2018
Footplate Experience Day
East Somerset Railway
Cranmore Station
Tuesday 13 March 2018
50th Anniversary Meeting –
Photographic Competition* followed by
L&BR Extension Plans with David Edwards
Wells Town Hall 7.30pm
Tuesday 12 June 2018
Swindon Works part IV with Brian Arman
At STEAM Swindon
Depart Wells Bus Station 8.30am
Thursday 5 July 2018
Excursion to Swanage Railway
Depart Wells Bus Station Time t.b.c.
Sat/Sun 11/12 August 2018
Railwells
Model Railway Exhibition
Wells Town Hall
10.30-5.30 Saturday/10.00-4.30 Sunday
Tuesday 9 October 2018
Anniversary Dinner followed by
From Mozart to Maldova with Colin Boocock
The Swan, Sadler Street, Wells
7.00 for 7.30
Friday 30 November 2018
Biennial Bookshop Visit
Titfield Thunderbolt Bookshop, Bath
7.00pm
*Winning photos will be included in our 50th Anniversary booklet
2018-19 Meetings Calendar
13 November 2018
The Unknown Warrior-the LMS Patriot Project
John Barrowdale
11 December 2018
A.G.M. followed by Quiz
– set by last year's winner Brian Neill
8 January 2019 
Railways in New Zealand
Chris Challis
followed by
The Bristolian
Roy Kethro
12 February 2019
The Berliner – British Military Train
Douglas Beazer
followed by
The Royal Train (both presentations)
12 March 2019
Crossrail (provisional-postponed from last year)
Patrick Griffin
9 April 2019
Tourism and the Lake Branches
Mike Peascod
14 May 2019
To Scotland for Steam – Part 1
Brian Arman
For more details contact Andrew Tucker 01749 830 695