Railwells 2016 including Scalefour Southwest, Scalefour Society 40th Anniversary, and a special section for the Somerset & Dorset 50th Anniversary of closure.
Organised by the Wells Railway Fraternity
The Town Hall,
Market Place,
Wells,
Somerset. BA5 2RB
Saturday August 13th, 10.30 to 5.30
Sunday August 14th, 10.30 to 5.00
Admission Adults £6.00, Accompanied Child (14 and under) Free
Wheelchair user & Child £4.00
For further and up to date information – Organiser Chris Challis 01749 938362
Railwells 2016 Competition Win £50.00 cash.
Entry forms at the door.
In 2017 Railwells is 40. Have you got any photos of the Railwells exhibition especially the early ones. Please scan and send via the Railwells web site for a special display next year.
Railwells, Including Scalefour Southwest, is a very special show in the railway modelling calendar, especially because the Wells Railway Fraternity is not a model railway club. The Fraternity is a railway meeting organisation. The exhibition has always been put on to promote railway modelling. Railwells therefore attracts the railway modelling enthusiast, who make up the vast majority of the visiting public. Those contemplating being a railway modeller or are new to the hobby are particularly welcome. This year we are pleased to commemorate 50 years of closure of the Somerset and Dorset Railway, and the 40th anniversary of the Scalefour Society.
For Scalefour 40 there are 6 exhibits, 5 layouts and a demo/display of the history of P4 by Iain Rice. For the closure of the S&D there are 8 layouts, as well as the S&D Trust's touring exhibition.
Railwells 2016 is once again held in the historic setting of Wells Town Hall. Scalefour Southwest is an annual part of the exhibition, Also attending – EM Gauge Soc Demo, Enquiries and Membership, 2mm Roadshow, Scale7 info and demo, Broad Gauge Soc 4mm pre ordered sales and demo. The exhibition will have layouts under construction to show you how. There will be at least 60 exhibits this year including 14 layouts, 22 traders, 10 demonstrators and other displays. Whether you are considering constructing a layout or not it is always interesting to see what someone else has done. All this will make the show well worth a visit. Please note; for free show parking follow the Railwells Parking signs.
Should you not like crowds then Sunday is the better day to attend. For those travelling by public transport there is a new ½ hourly bus service No 376 from Bristol to Street that passes though Wells, picking up by Temple Meads Station, and stopping at the Market Place, outside the HSBC Bank.
A free programme will be available for you to pick up on the door; if you follow the stand numbers round the halls you will not miss any of the shows' delights.
Please note for free show parking follow the Railwells parking signs as you enter the centre of Wells, Somerset.
Railwells Location Map
Updated 12.05.2016
Getting to Scalefour Southwest/Railwells by public transport
There is now a half hourly bus service to Wells from Bristol. The bus is the Mendip Xplorer service 376, marked from Bristol to Wells, Glastonbury and Street. For those travelling by train, the bus stop at Bristol Temple Meads is at the bottom of the station approach on the right. In Wells the bus stops at the HSBC bank 150 yards from the Town Hall. For the return journey, it is best to go to the Wells bus station, or ask on the exhibition ticket office.
The one exception to the half hourly schedule is there is no bus on Sunday at 1700 hrs; it skips this time from 1630 to 1730 and then goes on half hourly. The bus is normally a comfortable double decker, appropriately for 2016, in a dark shade of Somerset and Dorset Railway blue.
Layouts confirmed to attend Railwells 2016 as of 02.08.2016
3mm Aldgate Hill & Norton Folgate David Wheelton & Jim Barry
Set in the 1969 to 1975 BR blue period of Eastern Region
P4 Flintcombe East Dorset Gang of Four
A fictional branch from Sturminster Newton, showing the S&D in the 1930's
P4 Cheddar S&DJR Simon Challis
A might have been S&D branch from Shapwick set in the 1920's
P4 New Mere Chris Longley
Fictional S&D branch from Wincanton to Warminster set in the 1950's
P4 Burnham on Sea Scalefour Soc Avon & Somerset Area Group
Seaside terminus of the S&D depicted in the 1950's
P4 Radstock Yard S&DJR Roger Sanders & Angie
The exhibit shows the complex track work leading to the Loco Shed and coaling siding.
EM Chewton Mendip Tim Tincknell
Station on the S&D fictional branch to Priddy, set in the blue period
EM M Shed John England
Now home to Bristol Museum industrial collection, running trains past and present
EM Angelbank Chris Hewitt
The bottom of the incline on the Clee Hill granite tramway
7mm Edington Junction East Kent 0 Gauge group
Somerset & Dorset branch line station in the 1920's
2mmFS Burnham on Sea Built by the late Denys Brownlee, exhibited by John Perrett
Seaside terminus of the S&D depicted in the 1920/30's
2mmFS Bath Queen Square station display Jerry Clifford
Models, maps and plans of this iconic Midland station
00 BR blue era layout in a small space Phil Smith
00 Drewry Lane Stu Davis
1960's Dorset located freight only line, SR & WR locos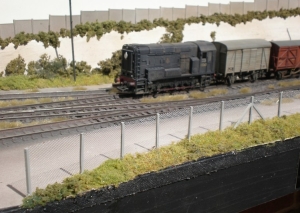 The Somerset and Dorset Railway Trust will be in attendance with there full display to commemorate 50 years since the closure of the line.
Iain Rice will be in attendance with a demo and display of P4 modelling history, to support the Scalefour Society's 40th anniversary.
Updated 02.08.2016
Modelling in EM Andrew Ullyott
How to solder Roger Sawyer
Track construction & working in S7 The Scale 7 group
Modelling the Broad Gauge Ashley Phillips and others
2mm Association Roadshow Paula Martin
Modelling in Scalefour John Chambers
Railway modelling Norman Soloman
Building wagons from kits and scratch John Chambers
Modelling the S&DJR TBA
The history of P4 Iain Rice
Modelling the S&DJR Paul Townsend
Wells Railway Fraternity Display
Railways of Wells then and now
Re-dedication of loco City of Wells
Updated 02.08.2016
Displays booked to attend:
Lynton & Barnstable Rly.
Scalefour membership and promotion:
Steve Carter
Brownsmiths, Main Street, Beckley, Rye, E Sussex, TN31 6RG.
Tel: 01797 620192
Somerset & Dorset Railway Trust; info at www.sdrt.org
Touring exhibition commemorating the 50th  anniversary of closure of the S&D
Scalefour Society; info at www.scalefour.org
H.M.R.S.; info at www.hmrs.org.uk
Scale 7 Group membership Sec.
Ron Pitts
30 Wroxall Road
Solihull
W. Mids., B91 1DS
Tel. 0121 705 4138
Scale7 South West Coordinator
John Day
Wells Railway Fraternity; info at www.railwells.com

Railways of Wells then and now
Re dedication of City of Wells
EM Gauge Society; info at www.emgs.org
The South Western Circle www.lswr.org
Pendon Museum
www.pendonmuseum.com
Missenden Abbey's Railway Modellers' Weekends, 3 learn how to weekends a year
www.missendenrailwaymodellers.org.uk
Railway Children Charity
www.railwaychildren.org.uk
Somerset & Dorset Railway Heritage Trust, Midsomer Norton
www.sdjr.co.uk
South Western Circle
www.lswr.org
3mm Society
www.3mmsociety.org
Please note that all details of exhibitors and traders are tentative and should be confirmed prior to the date.
Updated 02.08.2016
Traders booked to attend:
L&B Sales
C&L Finescale, Carrs, Exactoscale
Scalefour Society Stores
Dragon/Minerva Model Railways
Eileens Emporium
Roxey Mouldings
Wizard Models (inc MSE, 51L & Comet Models)
The Titfield Thunderbolt Book Shop
Mousa Models by Bill Bedford
Dart Castings with Monty's figures and MJT
Broad Gauge Society 4mm Sales
East Somerset Models
Cooper Craft
Aspire Gifts & Models
David Geen and Malcolm Mitchell 4mm loco kits
Dave Finny 3D products
Pat Banks refreshments
Branchlines
Wells Railway Fraternity Book Sales in aid of The Railway Children Charity
Wild Swan Books Ltd publicity and information,
meet the owner Simon Castins
Modelu scanner will be in operation
Jane Riley Artist
Railway paintings and prints especially local views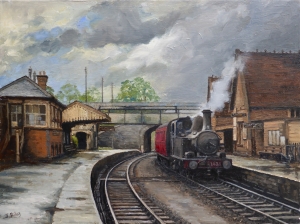 Please note that all details of exhibitors and traders are tentative and should be confirmed prior to the date.
Updated 02.08.2016