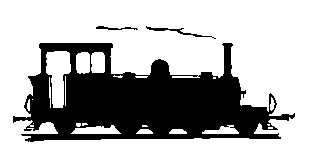 Welcome to Wells Railway Fraternity. We are a friendly group interested in all aspects of railways from modelling to photography and history and just a general interest in trains of all sorts.
We hold monthly meetings from September to May at the Town Hall in Wells, Somerset. Meetings are free to members and just £4 per meeting for non members and guests.
Annual membership is just £20 and includes:
• entry to all meetings
• opportunities to meet new railway friends
• and much more.
Please contact our secretary John Uncles
01749 870158 to enquire about membership.
You will probably not be surprised to hear that we have had to cancel the Fraternity meetings due to the Coronavirus emergency.
2020
8 September
The Midland & South Western Junction Railway
Steph Gillett
13 October
ZOOM Meeting
The Glos. Warks. Railway–Past, Present and Future
Peter Jennings
10 November
ZOOM Meeting
The Gwilli Railway
Iain McCall
8 December
ZOOM Meeting
A.G.M. followed by Quiz – set by last year's winner
Andrew Ball
2021
12 January
ZOOM Meeting
Developments at Midsomer Norton
Matt Cornborough
followed by
Big Coal
Robin Harding
9 February
Freightliner
Peter Graham
9 March
ZOOM Meeting
Modelling Isle of Wight Rolling Stock in 4mm Scale
Andy Gannon
13 April
ZOOM Meeting
Southern Locomotives Ltd
Nick Thompson
11 May
ZOOM Meeting
Steam Finale Around Bristol
Mike Beal
For more details contact Andrew Tucker 01749 830 695